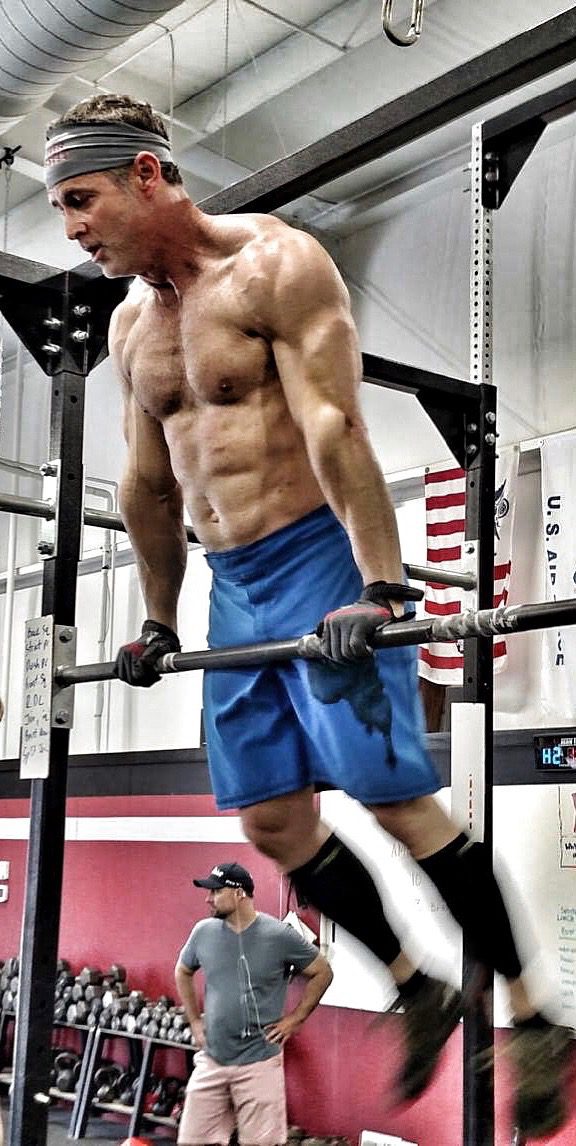 ---
Kenneth Sanders is a Facial Plastic Surgeon in Shreveport, LA. He and his wife, Lynn, have two sons Dane, and Lance.
When not at work or with his family, Ken can usually be found with his second love, CrossFit, which he began in 2010 after a friend challenged him to try it out. He is the other half of CrossFit Medicus One (with Poseidon), a virtual affiliate with a mission to guide patients out of chronic disease and into CrossFit.
Now in the Master's 50-54 division, he trains 5 days a week, and competes regularly. When asked why he wanted to start a large scale competition he says, "I have competed locally and regionally, I know what a quality competition should look like, I know what I would have changed about others I have been to, and I know we can deliver all of the above at an event here in Shreveport."
Ken is also addicted to other high-adrenaline high-speed activities, such as high-performance driver's education events, water skiing, jet skiing, and wake boarding.
Ken is primary contact for: Everything...if you can't find it elsewhere, contact Zeus!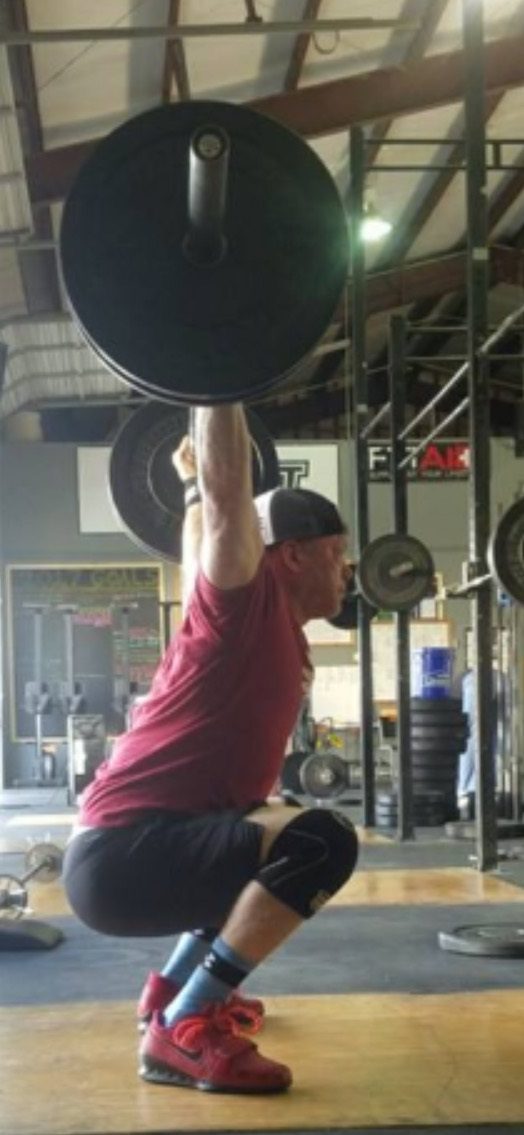 ---
Tim Adams is an entrepreneur with more than 20 years experience in managing, operating, and owning businesses within the real estate, finance, and vehicle remarketing industries. He holds a bachelor's degree in Business Administration from the University of Arizona, and is a graduate of ADESA's Leadership Development Program. Most recently, Tim broke out of the corporate mainstream to start his own auction company, and is owner of Alliance Auto Auction, which now includes 5 auction locations in two states.
For health, fun, and clarity, Tim relies on and loves CrossFit! He is a "Master" age-group athlete now at the young age of 50, and he loves to compete. Since his start in 2014, he has taken his passion for fitness to the next level, competing in several local and regional competitions, and, of course, the Open. He also combined his love of fitness with his business knowledge and partnered into ownership of a CrossFit gym in 2015.
Tim is the primary contact for: Media and communications.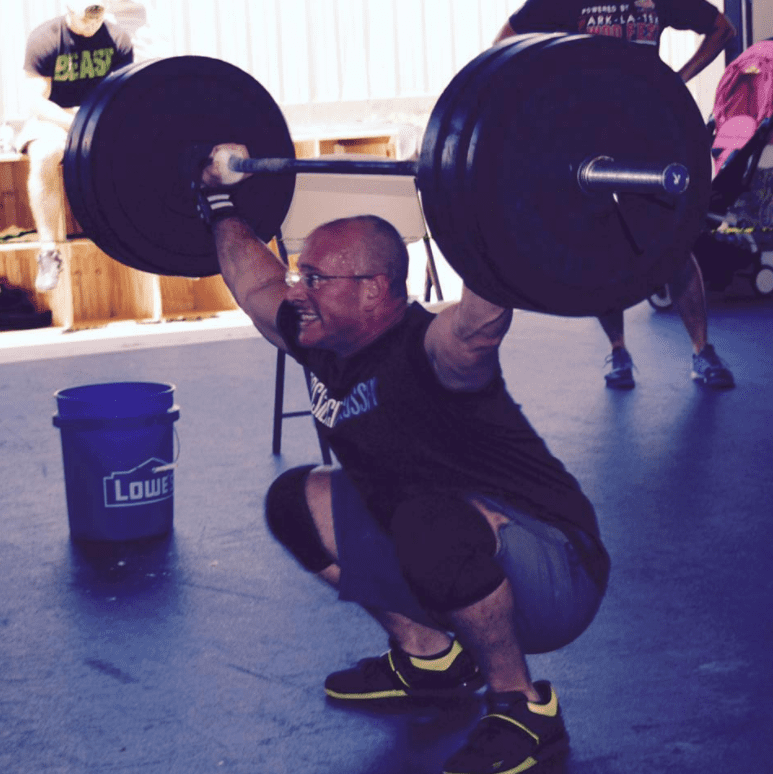 ---
Fred Passin, is proudly retired from the USAF after over 27 years of faithful service. He is also the owner of CrossFit SBC. He has been married to his beautiful wife Licia, for 23 years and they have 3 children.
Fred found CrossFit in 2009 while stationed in Okinawa, Japan. He received his Level 1 credentials that same year and has been coaching and competing ever since. Having attended many competitions both overseas and here at home he knows what a quality competition should look and feel like.
When he is not coaching or working out Fred loves all activities outdoors, Especially mountain biking and anything active.
Fred is the primary contact for: Judging /Workout development and equipment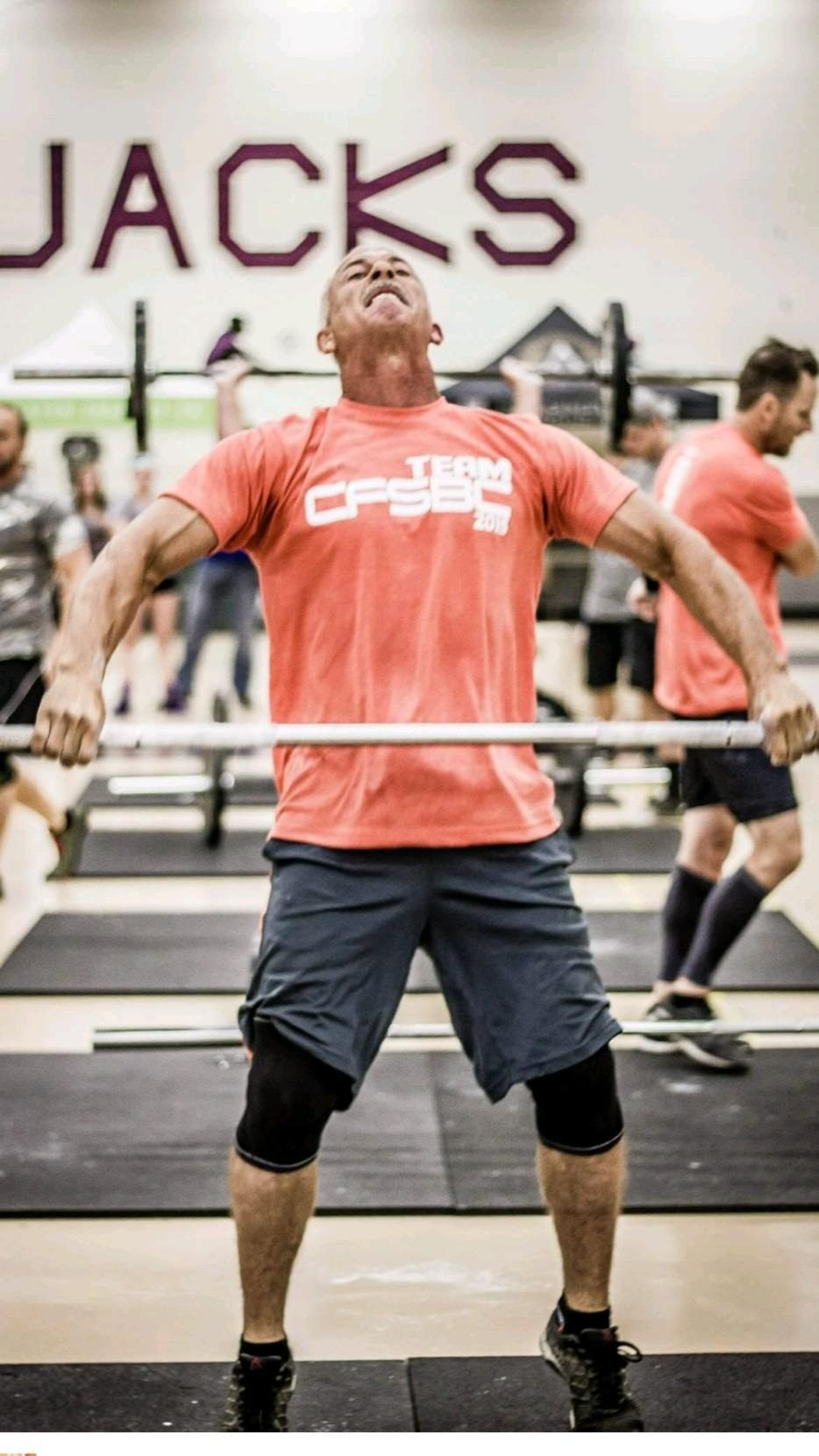 ---
Jeff Dixon, a retired Captain of the Shreveport Fire Department. He can talk for hours about his love of his job, but the only things he loves more are his beautiful wife, Michelle, his three daughters, and his two grandchildren.
To say he also loves fitness and the outdoors would be an incredible understatement. If not at work or outdoors "chasin' some critter," as he would say, he can be found at CrossFit SBC, working out himself or helping someone else improve their level of fitness... something everyone knows and respects about Jeff.
His love of fitness began over 35 years ago, but it was only in 2012, when a friend asked him to help him open a CrossFit box, that he truly found the level of fitness that he had been searching for his entire life.
Jeff is the primary contact for: Rig and equipment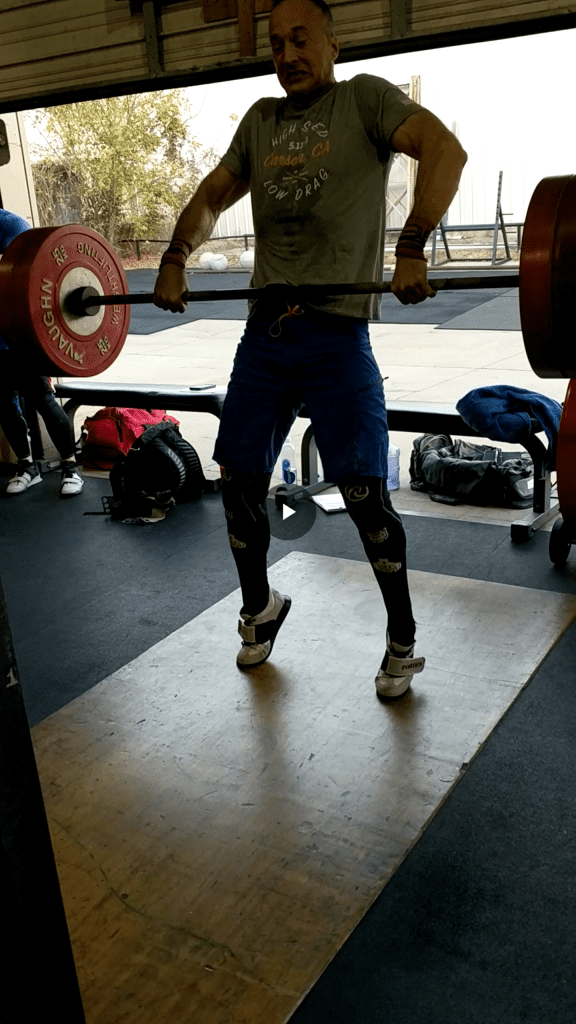 ---
A Shreveport native, Tom is a local physician and father to two very active sons, Thomas and Campbell. His love of health and fitness and his passion for helping others come together almost every day, as he tries to guide his patients away from chronic illness and toward a healthy lifestyle through CrossFit Medicus One, an affiliate devoted entirely to changing "The Mess" that our health care system has become. He also tries to lead his friends and family by example to CrossFit and health and fitness in general (sometimes to their annoyance, he is sure!).
Tom became a CrossFit disciple in 2012, and believes in the long-term goal of being "better than yesterday" in every aspect of his fitness. His favorite aspects of CrossFit, though often thought of as being on different ends of the spectrum, are Oly lifting and gymnastic movements. Through his perspective as a physician, he has observed countless people age into progressive inactivity, rigid immobility, and chronic debilitation, and he is determined to stay strong and supple for years to come.
When not at work, with family, or in the gym, he enjoys performance driving (with track mate, Zeus), construction projects, garage mechanic activities, travel, being on the water, and other outdoor activities.
Tom is the primary contact for: Registration, vendor village, on-site physical therapy, post-event equipment sales.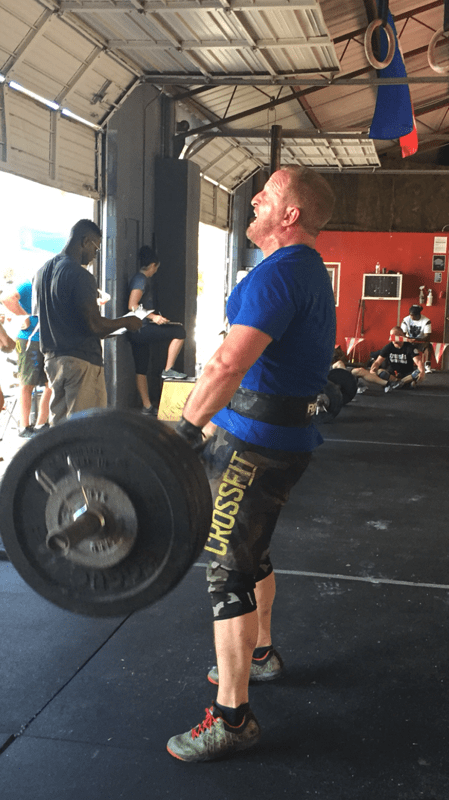 ---
Geoff's full time day job is as an attorney in Shreveport, Louisiana. He is married to his loving wife, Stephanie, and he has a son and daughter. Another 50+ competitor, Geoff recalls that it was at the age of 43 that he lost over 50 pounds and began the road to getting in the best shape of his life through clean eating, hard exercise and CrossFit. Now, he understands that age is only a number, and he firmly believes he is only scratching the surface of his CrossFit potential. Being an avid CrossFitter for almost five years now, he trains at CrossFit SBC five to six days a week. He continues to train and compete in as many local and regional competitions as he can, constantly trying to improve his own level of fitness.
He also has a passion for helping other "40 and overs" achieve their fitness goals, saying, "CrossFit is now my vehicle to help other masters realize that life at 40 is just beginning and that they can achieve anything - including being incredibly fit - that they put their mind and effort to, even at age 40 above."
Geoff's extensive experience with CrossFit competitions, both large and small, will definitely be useful in making WodGodz one of the best competitions in the South!