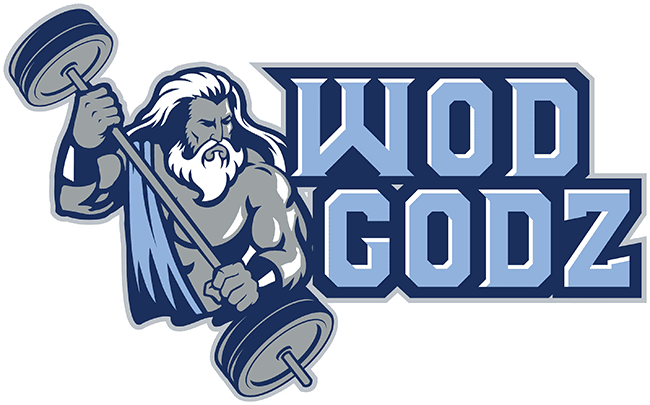 Regional Functional-Fitness Competition
Held Annually in Shreveport, LA
---
WODGODZ is a functional-fitness athletic competition designed to 1) appeal to athletes of all abilities, and 2) exceed your expectations of what an athletic competition should be. It is open to individuals, teams, and select professional athletes. You can qualify to compete in one of our open divisions by meeting the criteria of that division, or QUALIFY for our Elite division with your 2023 Open ranking. See details on our Divisions & Standards page.
---
---
We have designed the competition with an understanding of the competitive needs of elite athletes, as well as the weekend warrior's desire to have fun. We live and love this stuff, too!
---
On site athlete registration and volunteer check in will be open Friday, August 25, 4pm-8pm, and again on Saturday, August 26 from 7am-7:30am.
Competition begins on Saturday, August 26 at 8am and continues into the afternoon until the day's WODS are finished.
Competition heats on Sunday, August 27 begin at 8am and continue until the final WOD with an awards ceremony immediately following at about 4pm. Check the Schedule of Events for more details.
PLEASE NOTE:
We welcome one and all, but please be prepared to commit to registration. Due to the considerable expense of producing this event, which increases depending on the number of registrants, we will not be able to offer refunds. Hope to see you in April!
---
Although far from Mt. Olympus, WODGODZ calls Shreveport, LA home, and the event will again be held in the Shreveport Convention Center.
We receive rave reviews about the venue each year, and you can expect the same first-class competition this year. There is ample covered parking available on site. The competition will continue, rain or shine.
The first step is deciding how you will participate in WODGODZ VI athletic competition. If you aren't able to compete, but want to be a part of this epic event, become a Sponsor, Vendor, or Volunteer.
If you are ready to compete, and want to find out which division is right for you, check our divisions page. Or click the Register button below if you know your abilities and are ready to throw down! With spots available in each division (male/female), and three same-sex "Team of 2" divisions, we are confident you can find a place that is right for you.
Divisions are as follows:
Elite Male/Female
Rx Male/Female
Intermediate Male/Female
Scaled Male/Female
Masters 40-49 Male/Female
Masters 50+ Male/Female
Same-sex Team of 2-RX
Same-sex Team of 2-Intermediate
Same-sex Team of 2-Scaled
Athletes
WODGODZ will be accepting athletes into one of six individual divisions. There are also three (Rx, Intermediate, and scaled) same-sex 2-person team divisions. You will be in the good company of over 300 dedicated and motivated athletes, so expect some stiff competition.
Sponsors / Vendors
Our Sponsors and Vendors are awesome, because WODGODZ wouldn't be possible without their support and we know it. So, from all of us to all of our registered Sponsors and Vendors, THANK YOU! If you are interested in becoming a Sponsor or claiming a spot in our Vendor Village, follow the link above for more information.
Volunteers
No athletic competition of this magnitude would be possible without the generous support of volunteers, and our volunteers are what makes WODGODZ work. Check out all the opportunities to get involved here.
Spectators
The only thing better than competing for the title of WOD GOD, is competing for the title of WOD GOD in front of a screaming crowd! Stadium seating will be available for those of you who don't like to be up-close to the action on the floor, and the Convention Center is fully handicap accessible, so come out and enjoy the weekend of competition and fun. Admission: FREE for the entire weekend of events!
---
As individuals, we are fathers, mothers, sons & daughters, husbands, wives, and functional-fitness fanatics. Together we are all members of a family that thrives on the passionate pursuit of fitness and personal improvement. Setting goals is the first step in turning the invisible into the visible, and we believe that if you do what you've always done you will get what you've always gotten.
It is in your moment of choice that your future is shaped. We believe our futures are driven by choice, and we choose to always strive to be a better version of ourselves; always pushing the limits of our fitness and lives.
The WODGODZ competition was created out of this passion. Come share in our passion for fitness and competition and join us at WODGODZ VI.